I support CEOs and seasoned C-Suite leaders via Executive Coaching. While specific Coaching Goals vary from person to person, here are some recurring themes in my Coaching Practice: How do we effortlessly expand our influence? How do we activate fervent followership? How do we connect more deeply in all professional settings? How do we make wiser decisions faster? How do we better manage the ever-shifting demands on our time and talent? How do we take healthy professional risks?
I have the privilege to do this work with exceptional executives in Fortune 500 companies around the world. Takeda, Sanofi, Dover Corporation, Knowles, HSBC Bank, Assurant, and Owens Corning are some of my ongoing clients.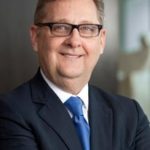 Achim Nowak's masterful coaching has transformed the next generation of Dover leaders into more authentic, insightful, and inspiring leaders.
Bob Livingston, Former CEO, Dover Corporation